Our
Services
From Heavy-Duty Towing to Roadside Service Lynn Hope Towing is here to help.
About
Us
Lynn Hope Towing LLC was started by owner/operator Lynn Hope in
2001. It remains a family owned and operated business. Primarily through word-of-mouth appreciation and recommendation for the companys' fast, dependable and professional 24-hour service, the business grew from two trucks to its current seven-truck operation offering light- to heavy-duty towing and recovery services and more.
Lynn Hope Towing LLC is a Greeneville Sun People's Choice winner in the Best Business category, and provides service for the Greeneville area city county and state law enforcement agencies as well as many local automotive dealerships, body shops, garages and private accounts.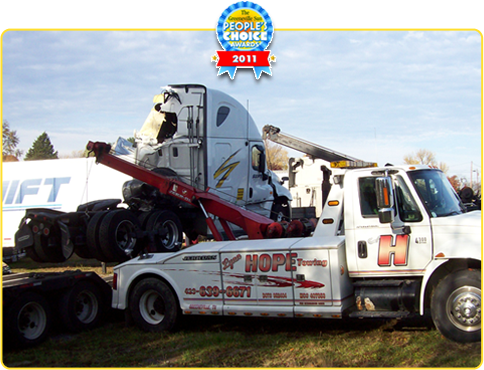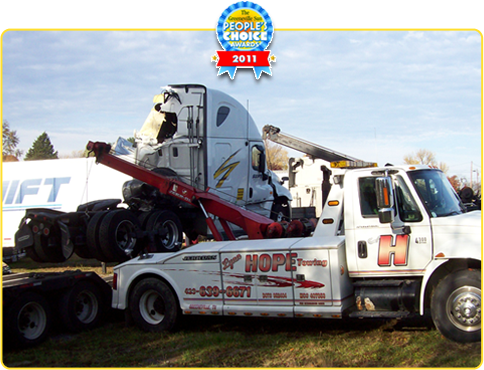 Lynn Hope Customers Tell The Story
At Lynn Hope Towing, our goal is 100% customer satisfaction. We ask each one of our customers for feedback and read every response. Doing so allows us to closely monitor operations while constantly improving the quality of our service.
Please take a moment to read through some of our feedback from the past few days…
Lynn Hope towingReviews
"

I locked my keys in vehicle. WOW!!! Fast, friendly service.
Powered by
Whiterail
Disclosure
The reviews displayed may or may not be a complete set. Reviews may be removed if they:
i. Are abusive. An abusive review or comment is one that makes personal attacks, threatens, or harasses others, or uses profanity.
ii. Violate privacy. Reviews that mention specific names of individuals or personal information in a manner that is inappropriate and/or unrelated to the performance of the service rendered are subject to removal.
iii. Are not from a current customer.
iv. Contain material falsehoods.
v. Are deemed inappropriate.
To encourage all feedback, positive or otherwise, an equal incentive for reviews, regardless of rating, may have been provided to the reviewer.
Contact Us
Questions ? Need a Tow? Give us a call!
207 Seaton Ave,Greeneville, Tennessee 37743
(423) 639 – 6671
hopetowing@hotmail.com