Lynn Hope Towing LLC performs a wide variety of road services including jumpstarts, tire changes and delivery, out-of fuel calls, vehicle unlocking and more. When your vehicle won't go, help is just a phone call away.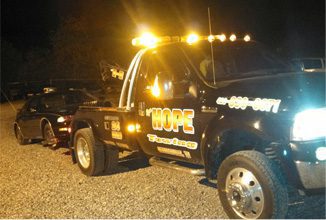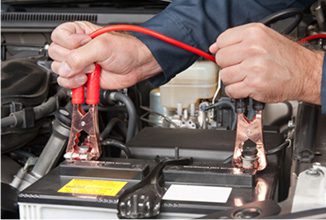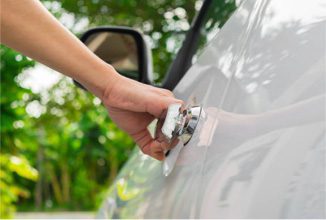 Lynn Hope Customers Tell The Story
At Lynn Hope Towing, our goal is 100% customer satisfaction. We ask each one of our customers for feedback and read every response. Doing so allows us to closely monitor operations while constantly improving the quality of our service.
Please take a moment to read through some of our feedback from the past few days…
Lynn Hope towingReviews
Guardian Towing - Seattle
"
Your representative, Abel, was so kind to me in a stressful time. He was prompt, courteous and knowledgeable. Thank you for your help. Would call again.
"
Fastest tow experience of my life. Got here when they said they would and did a great job.
"
Quick response, reasonable pricing and friendly service.
"
Great communication and professionalism! Took care of my Maserati from start to finish.
"
Fast service Reasonable price Friendly service
"
I've dealt with many tow companies over the years. They are usually rude, abrasive, and will shake every penny they can out of you. Guardian is a refreshing change. When my insurance refused to help, guardian helped me figure it all out. They are kind, patient, and understanding. Wish I could give 6 stars
"
Effective and friendly staff, highly recommended!
"
Good service, the attendant was great.
"
Prompt, excellent and polite service. I highly recommended this towing company . Overall superb experience .
"
They are on time and friendly. I recommend this company . 5 stars 🌟
"
Very nice crew that explained everything
Dec 7, 2022,
Constance A.
"
On what turned out to be a pretty awful day for me, Tony (Ops Manager) and the other staff at Guardian went above and beyond to help me find solutions for my unique situation with towing my son's vehicle. Communication from the office, driver, and Tony was consistent and helpful. They all took concern with making sure that where they left my vehicle for repairs was suitable and safe. I can't recommend them enough if you have any need for their services, towing or otherwise. Give them a call, they will take...
Nov 22, 2022,
Chalachew Z.
"
Excellent, professional service for a dead battery. Estimate for service cost and estimate for service arrival were both exceedingly accurate. Would use again in an emergency
"
They really went above and beyond for me. Like really.
"
If you are in the Seattle area look no further for a tow company. I did the work and called every tow company and priced checked as I had a complex tow situation going on. Leila with Guardian towing was a literal Angel and made this typically unpleasant experience a very pleasant and easy experience! You have a loyal customer for life, thanks for treating me and my truck right.
"
The dispatcher and the driver were very friendly and very helpful. Truly appreciated their kindness.
"
Very courteous and kind. They came very fast and did a great job.
"
Last night we walked back to our car from dinner in Eastlake and unfortunately found the passenger side front light, wheel well and bumper completely smashed. The car was not able to be driven home, so we had to have the car towed. Wanted to take the time to publicly thank Guardian Towing and especially Mohamed for their service. Mohammed was there within the hour and was so warm and friendly, which goes a long way when you're completely in shock. He really helped us out to get the car off the street and to...
"
Best service ever and very respectful employees and managers
"
Truly felt that they cared about ME and my situation. Communication was excellent all around from Layla (multitasking master!) at the front desk to Mohamed, the driver. 5/5 STARS!
"
They were helpful, fast and reasonably priced.
"
Their driver, Alex, was super friendly and helpful. Definitely recommend.
"
Jay, absolutely excellent. He did a phenomenal job explaining all of the details and provided premium standard customer service that was unrivaled. While we had received cheaper quotes, Jay made it difficult to say no after leaving us feeling cared for like only a mother could her newborn. He is a quality salesman and customer service representative and deserves recognition. Jay, you were more than a man on the phone, you were an experience.
"
We broke down on I5, Called Urgently through our auto insurance and waited 4 hours. Guardian Towing had a truck on sight in 30 minutes and were super easy to work with. Thank you Guardian Towing
"
Thank you so much to Mohamed from night shift for the amazing customer service and coming so fast and changing my tire I was stuck on the side of the road with my kids and he made us all feel comfortable and made sure my car was safe to drive home I appreciate how professional he was and kind I would and will refer your towing company to friends and family thank you again. Sincerely a stranded single mom on the side of the road
"
Fast ,courteous ...not one hassle..thank you
"
Great help when my car was hit. They are very helpful and friendly. They made special arrangement for me to get my things from my car at the towing storage. They are very responsive to help me follow up with my insurance to get my car to the repair shop.
"
Guardian moved by undriveable car during a snow event. They delivered my car safely to the repair facility. Dispatch kept me informed and answered all my questions thoroughly.
"
Guardian was dispatched to pick up my car I had been in an accident on I-5 in Seattle. My insurance company made getting a tow a nightmare. But Lela with Guardian Towing went above and beyond to find my car(insurance sent to the wrong location). She kept in contact with me when they got to the car and when it was finally at the tow yard. She went to bat for me to try and get the 3rd party company my insurance company used to pay the storage fees. She got them to cover one day. She was able to get the daily ...
Jan 27, 2022,
Christian M.
"
5 stars doesn't do this place justice, I would give 100 if I could. I never write ratings, but they saved my car, a lot of time, and a lot of sanity. My car unfortunately spun out of control on an icy hill and hit another car on its way down. We needed to get it off the icy hill so it wouldn't hit other cars on the way down/up. I called Guardian Towing because my neighbor said they helped them get them off the icy hill earlier that day. From the time of my call, Lela was completely hands on and making sure...
"
My stolen car was found almost two weeks ago yesterday and my car would still be trapped in a homeless encampment in the woods if it were not for the heroics of Guardian Towing. I was stuck in a web of miscommunication. I was calling my State Farm claim handler to cover the tow, but, as I found out, State Farm outsources the handling of tows to Agero. So I was talking to a State Farm agent who was talking to an Agero agent who was calling a tow company to help me out. It was not good. I had to repeat my st...
Jan 13, 2022,
Ulysses W. J.
"
great service highly recommend
Powered by
Whiterail
Disclosure
The reviews displayed may or may not be a complete set. Reviews may be removed if they:
i. Are abusive. An abusive review or comment is one that makes personal attacks, threatens, or harasses others, or uses profanity.
ii. Violate privacy. Reviews that mention specific names of individuals or personal information in a manner that is inappropriate and/or unrelated to the performance of the service rendered are subject to removal.
iii. Are not from a current customer.
iv. Contain material falsehoods.
v. Are deemed inappropriate.
To encourage all feedback, positive or otherwise, an equal incentive for reviews, regardless of rating, may have been provided to the reviewer.
Google reviews provided via APIs https://www.google.com/+/policy/embedded-content.html