Lynn Hope Towing LLC performs a wide variety of road services including jumpstarts, tire changes and delivery, out-of fuel calls, vehicle unlocking and more. When your vehicle won't go, help is just a phone call away.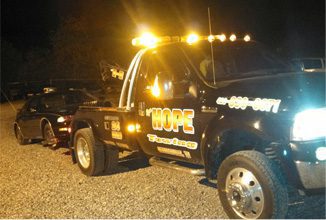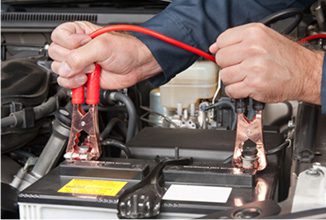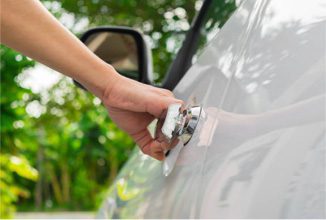 Lynn Hope Customers Tell The Story
At Lynn Hope Towing, our goal is 100% customer satisfaction. We ask each one of our customers for feedback and read every response. Doing so allows us to closely monitor operations while constantly improving the quality of our service.
Please take a moment to read through some of our feedback from the past few days…
Lynn Hope towingReviews
Guardian Towing - Seattle
"
The guys were super helpful and it was considerably cheaper than other places. Will use them again if I need to.
"
On my morning commute, I hit a chunk of concrete that a construction crew along i5 launched onto the highway. Wrecked my undercarriage and couldn't drive bc the rock was lodged under my car. Zak and the crew at Guardian came to my rescue and even advised best places to take my car when the auto shop was at capacity. Towed it all the way from Kent to Tacoma for me. They were so kind, knowledgeable and helpful. They also kept me informed of their ETA along the way. Thank you for helping us out in a tough situ...
"
I was helped by Able in the Portland district with Direct Motorz LLC (under Guardian Towing ownership but they don't have a website yet) and he was fantastic. He was kind and courteous and went above and beyond and even helped me get home after towing my car safely and swiftly. He was great and the service was great. Thank you again!
"
Very friendly and professional. Fast too!! Definitely will use again.
"
Zack and Diante are really nice guys, very helpful and professional!
"
It was a wonderful first experience The driver was professional was quick to respond made a excellent first experience for town call guardian towing and ask for mauece
"
Hassan was great. Fast and professional. He arrived quicker than was quoted and there were no issues.
"
I needed my motercycle towed. While the fee was more than I expected- the service was awesome. Not only was Abraham great but he represented the company in a kind and professional manner. This is more than rare in the towing industry.
"
Highly recommend, just an excellent team from dispatch to driver -they were a huge help in a very stressful situation.
"
Hassan was great, very friendly, and helped me get me and my car home safe!!!
"
Hassan very professional, very friendly definitely will recommend him any pick up
"
I appreciate the professionalism and great personality of your employee Zak. He was on time and understanding of the problem.
"
I highly recommend Guardian Towing. Hassan was super helpful and was the magician to my issue. My steering broke in the middle of the Seattle streets and Hassan was able to maneuver the big tow bed truck and pull my car from the street. Mind you my car was sitting almost at an angle. But with Hassan's professionalism and skills was able to pull my car out of distress, which was blocking the entire street and tow it to my home!! I commend Hassan on his work, especially at 10pm at night on a Friday night.. Th...
"
Ethan and the guy training him (I feel so bad I forgot, I wanna say Zach) made sure my car and I got back to my house safely. Great experience.
"
Hassan l was really nice guy and nice service friendly person and nice guy I'm really happy with his service appreciated for towing my car to my house
"
Great communication and very quick
"
Zack was incredibly helpful and friendly when he towed our car after an accident. He handled the situation smoothly and even gave me a ride home afterwards. Great experience!
"
Zach was extremely helpful and professional. He made a difficult situation very easy and was very supportive throughout the process of setting up the tow. Really excellent customer service!
"
Zak came over to help me get my truck out of a ditch and made sure that I was OK before anything. He was very helpful in making sure that I got back to my house and when I forgot some thing in the vehicle he even turned back to make sure I had all my belongings. Great guy !
"
I had a bad crash and Abl the driver worked incredibly hard to recover my vehicle and saved the day. Thank you and your team for taking care of everything!
"
I was SO IMPRESSED with the service I received from this company. They were in constant communication with me and came out quickly even in the ice and snow. Alex climbed all the way up the steep icy hill, at least a half a mile, to charge my battery. I was so full of gratitude. And he was so nice and helpful and caring. These guys are the VERY BEST! You can't go wrong with them.
"
My car broke down on the highway. Guardian Towing towed it to the mechanic. They were quick, professional, and the rate was reasonable.
"
Fast and efficient. Showed up within 30 minutes, made sure I was safe and warm. The driver was very upbeat and positive, he made me feel comfortable and confident that his company would take care of me as well as my car, when I was in a stressful situation. Thank you for all the hard work you do
"
Hassan was awesome, in the dead of night during a snow storm he did a great job and responded within 20 minutes! Nice truck too Hassan ✊🏼
"
Fast and amazing at towing get them anytime and day. Very polite and professional, thank you guardian towing
"
As I write this Assad is bringing my boyfriend's truck home from the side of the road 30 miles south of where we live where it clunked out on the side of I-5 during very heavy traffic. I was more afraid for the boyfriend but Assad was extremely professional got him up on the truck and got them both home safely. Truly I don't know if he understands what a hero he is! I will definitely be using you more often and referring my friends and family!
"
Zak and Austin really helped me out of a tight spot. It was cold outside too so Zak let me sit in his truck to keep warm while we got the truck started. Excellent service and friendly to me. Would definitely recommend these guys if I'm ever in a jam again!
"
Service was so great thank you Alejandro, guardian towing and portlandia
"
The driver was very friendly, He helped me by giving a ride as well and service was phenomenal ; they came on time helped out on everything , thank you
Feb 23, 2023
,
Christine L.
"
it was great to work with Zac. He was very knowledgeable, and thorough. His equipment was charged and ready to use so I could get on the road. He was friendly, and kind and a great asset for your company!
"
Driver was very quick and courteous and was an hour early so that was awesome thanks
"
Great service. Lots of communication, very quick arrival time, and smooth delivery. Zak was awesome!
Feb 21, 2023
,
Catherine L.
"
Our car was hit while parallel parked in Belltown. Hassan magically got it out from a super tight space between two parked cars, and then gave us a call to reassure us that he'd gotten it out and what to expect next. He was friendly and communicative, which is just what we needed during this stressful time! Thank you Hassan!
"
My car was rear ended and I had to get it towed over 35 miles, Abel was the professional I expected it was snowing and he did his job diligently and ensured everything was in order, I recommend him if you need your car towed.
"
Quick service response during off hours on a Sunday. Hasan was super helpful and friendly. Great service and will use again (well, hopefully not but life throws us all curve balls sometimes).
Feb 20, 2023
,
Victoria L.
"
Omar had great customer service and deliver a 5 star experience. I will definitely recommend this company to friends.
"
My experience with Guardian Towing was great! Hassan, the employee who arrived to the scene, was friendly and efficient. I highly recommended this company should you ever need your car towed!
"
The responding truck driver was a very nice and personable guy named Abel. All the services were professional and well communicated. I definitely recommend Gaurdian Towing.
"
Punctual and friendly driver
"
100/10. Our driver, Abel, was super quick and TALENTED! 👏🏻 Picked up our SUV on a PACKED residential street out of a spot we had to parallel (PUSH) park it into. He got it loaded in less than 10 minutes and unloaded it directly into our driveway (as requested!). Thanks for coming to our rescue! 🙏🏻
"
We had 2 different companies just not show up for our scheduled tow to the dealership but Guardian came through. They did a wonderful job, handled the car carefully while also being quick and efficient. I highly recommend their service!
"
Fast response. Polite and friendly
"
Had a vehicle towed. Hassan was the driver, and he was outstanding. He was patient and explained everything we asked about. Thank you Hassan, you made a horrible situation feel a bit better.
"
They came out so quick and even helped me tape up my busted out window. Car was parked on a steep incline and managed to move it even though it was super tricky
"
Hassan and Hayat were both so so so wonderful!!! I had a rental car that got a flat tire and booked the roadside assistance with them but no one ended up showing up by 10pm after a long work day. I was waiting for the rental company for hours and decided to call Guardian Towing instead. Hassan were so prompt, showed up within 30 minutes and changed the tire so fast. Hassan and Hayat were so sweet to me which really goes a long way when you're in a stressful situation. I didn't have cash on me but they took ...
"
Hassan did a very great job towing my 1994 Mustang Cobra back to where it belongs he was very fast and pleasant to work with. Definitely recommend him 10/10
"
I needed my car towed asap & after calling several w/too long of wait times.. I called, "Guardian Towing". They gave me a descent ETA & arrived on time!! I spoke to Brian, another guy & a woman (I didn't get their names) but, everyone I spoke to was helpful, polite & friendly! Edgar was the driver who called to confirm info & showed up on time. He waited patiently while I finished getting my items out of my car..He was friendly & polite, professional & great at communicating throughout. He even called me t...
"
Really friendly driver and prompt service!
Powered by
Whiterail
Disclosure
The reviews displayed may or may not be a complete set. Reviews may be removed if they:
i. Are abusive. An abusive review or comment is one that makes personal attacks, threatens, or harasses others, or uses profanity.
ii. Violate privacy. Reviews that mention specific names of individuals or personal information in a manner that is inappropriate and/or unrelated to the performance of the service rendered are subject to removal.
iii. Are not from a current customer.
iv. Contain material falsehoods.
v. Are deemed inappropriate.
To encourage all feedback, positive or otherwise, an equal incentive for reviews, regardless of rating, may have been provided to the reviewer.
Google reviews provided via APIs https://www.google.com/+/policy/embedded-content.html