Our secure, fenced storage facility is video-monitored 24 hours a day. We also have indoor warehouse storage available for vehicles and/or truck cargo.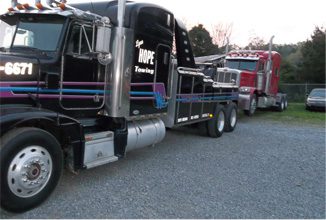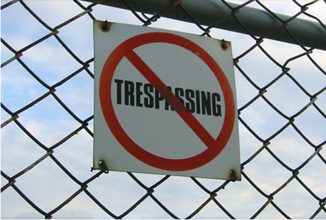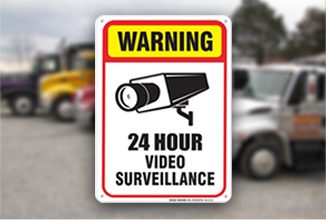 Lynn Hope Customers Tell The Story
At Lynn Hope Towing, our goal is 100% customer satisfaction. We ask each one of our customers for feedback and read every response. Doing so allows us to closely monitor operations while constantly improving the quality of our service.
Please take a moment to read through some of our feedback from the past few days…
Lynn Hope towingReviews
Guardian Towing - Seattle
"
Both Austin the tow truck driver and the dispatcher (I didn't get his name, sorry) were amazing and on time, funny and courteous and saved the day. :) I would definitely recommend them and would call them again if I needed a tow again. :)
"
Daniel was fantastic! Super friendly, had a great attitude and helped us move our school bus. He knew exactly what he was doing and made it one of the best towing experiences we've ever had!
"
Kevin was very AWESOME... great hospitality , caring , and willingness to help out ty you so very much for coming immediately much love
"
Daniel was extremely professional, very fun to talk to and pleasant to work with, I would definitely recommend his services to anyone who needs a tow
"
Personable! Professional and prompt!
"
Got me from the side of the road in under an hour. Best team out there. Thanks Tony!
"
Our dispatcher (I didn't get her name) and Tanner (our tow guy) were so, so unbelievably kind and helpful to me during a very scary and stressful situation. It was 1:00 AM following a holiday on 4th of July, when my car stalled and slowed to a complete stop on a dark and busy freeway. I made it to the right shoulder, but you can understand I was scared of being hit by other people or people who have been drinking during the holiday. The dispatcher reassured me over the phone and Tanner actually showed up ea...
"
Kudos and praise for Guatdian Towing! Friendly, responsive, and professional staff went above and beyond to help this out-of-Towner I highly recommend!
"
Tony was fantastic when I was scheduling. Super helpful kind and understanding. Helped me out a lot. The man who picked up my car was also super kind and helpful. 10/10.
"
welp, getting your car towed is not something I ever look forward to, but J-E made it a heck of a lot less painful. he was courteous, friendly, funny, and just unbelievably helpful during a situation that is down right awful. I had to get my car towed to a shop (due to me being a total dingus) and he was able to drop it off before the shop closed (30 mins or less!!??) and texted me a photograph of my car in their lot. wonderful experience
"
William came to my rescue faster than expected. He was able to get my battery up and running and offered suggestions on the next steps to keep it running. Thanks Guardian Towing!
"
I had a fantastic experience with Guardian Towing today. Bradley arrived much sooner that I expected (which was wonderful since I was sitting on the side of the road) and he was incredibly friendly, professional, and took great care of me and my car. I'm so grateful for such excellent service, especially when dealing with a difficult situation. Thank you, Guardian. Thank you, Bradley!
Jun 4, 2021,
Derron ". A. A.
"
Alex (tow truck driver) was professional and quick but most of all amazingly kind!
"
J-E was the driver that towed my car and treated it with great care even though it had just been in a bad accident.
"
I had the great pleasure of working with Ant today to get my newly purchased 1970 Econoline E300 project moved. He was on time, he was highly professional and he was an incredibly nice guy. As a self employed retailer I believe in the importance of providing positive customer service experiences. I could have paid any tow company to help me but I'm glad I chose Guardian and I'm very glad that they sent Ant! He's the sort of ambassador every company should want to represent their brand.
"
It was really impressive to watch Kevin work. When a friend's car was left on blocks after all four wheels were stolen, Kevin from Guardian Towing took great care to avoid damage to the rotors and muffler and other parts of the car while loading it on to the flatbed, and he was quick and efficient at the same time. Nice work, Kevin!
"
Exemplary service and communication. Very grateful for their help.
"
William was very professional and kind. He worked quickly and efficiently, towed my car to the mechanic and kept on contact with me regarding where he was. Excellent service.
"
William was great in helping us get my son's truck to our mechanic! Nice and courteous. Great company!
"
My car broke down and they were very quick and professional to get to me. J-E was very kind and courteous while I was still in panic mode. Very appreciative of this company and service.
"
William did a great job! Very professional, I would definitely use again.
"
William showed up quick and was wonderful making sure everyone was ok and carefully moved my car. He delivered it to the body shop 20 minutes later. He sent me a picture showing it delivered and I got confirmation from the shop right after. Best tow ever!!!! Thanks again William!
"
J-E was very personable, professional, and fast. Excellent job.
"
William from Guardian Towing was extremely helpful and knowledgable. He recommended me smart simple instructions that were spot on in the end.
"
My tow operator, Bradley, was courteous, competent and efficient. I felt at ease because of how he handled the situation. He arrived promptly. They gave me a ride to the repair shop. The truck was clean inside and out. I highly recommend this company.
"
William was very professional and extremely helpful!
"
William was awesome! I was waiting on a different tow company for over two hours. I canceled that tow and called Guardian Towing. Williams tow truck showed up within 10 minutes! He had awesome customer service and made everything quick and easy! I would recommend!
"
They helped talk me through a tech problem and get going again. Dude on the phone was very helpful and friendly
"
Fantastic customer service from William. Also got to my location very quickly and promptly. Thank you very much!!!
"
William was awesome in helping me tow my car off of base when it died on me. Great business!
"
My driver Willam was amazing, very friendly and professional! He called and kept in contact with me and updated me with his location prior to arrival. Excellent service overall.
Apr 27, 2021,
Do I. W. M.
"
William was excellent with his knowledge and was a very nice person. Thank you sooo much William!!!
"
My tow driver J-E was very helpful and professional. He was prompt to arrive at the scene and kept me posted as soon as my car got dropped at the service station. Great customer care and service.
Apr 24, 2021,
Moniphal B.
"
I am extremely grateful for JE in towing my vehicle in the middle of I-5 North. He was able to get the service done smoothly and changed my tire in a short period. The person at the desk was very attentive to details and had demonstrated great customer service. Highly recommended!!
"
J-E picked up my car and towed it locally to the body shop. They communicated clearly, were on-time, and even texted me a picture of my car at the body shop letting me know it was safely delivered.
"
My driver Bradley, at Guardian Towing, was very helpful and knowledgeable. He was able to answer any questions I had regarding my truck he was towing for me after it had broken down on the side of the highway. I felt at ease knowing he was taking good care of my truck in transit. 10/10 would have them tow my truck again (hopefully not any time soon)
"
Great guy! Very professional, took good care of my car.
"
William was great and made it a seamless experience!
"
I was out of town and my daughters (22) car broke down in Seattle, I called them and they were there to help her in less than 40 mins, got her home and handled the whole thing quickly , professionally with me 400 miles away. Very impressed and will use again if needed!
"
I was very impressed by the service provided by JE (John-Eric). He called me as soon as he got the call from dispatch, told me how long it would take to reach my husband where he had a minor collision in a parking lot. He kept me posted on his status. He made my husband feel very comfortable as he rode in the tow truck with JE. I will call Guardian if I ever need a tow again. Highly recommend!
"
JE with Guardian Towing came out and helped me with getting my car towed after breaking down. This guy is clutch and super cool. Give this man a raise! But seriously thank you to Guarfian Towing and this awesome employee!
"
Hey J E Helped me out a lot today I was stuck on the side of the highway and he saved me !!!thanks so much JE
"
Excellent service. My driver William was extremely professional, efficient, and engaging. Service was timely and they communicated well throughout the process. Thanks William and crew!
"
William showed up and had me out of trouble faster than I could blink.
"
My car had completed died without warning. William, my tow truck driver, was professional & friendly. He was quick at loading my car up and delivering it to Mechanic.
"
William - nice, professional, even put the car in the garage for us!!
"
William did an awesome job getting out to me quickly and getting my vehicle out of harms way on the freeway. He also waited for my ride to come pick me up keeping me company and making sure I was safe until they arrived.
"
William was GREAT, communicated through out his arrival. Knew where he was and how far out. I'd definitely choose to go with Guardian again. Thanks William!
"
Great service! Very impressed with how William got my truck out of a tight spot and onto his truck, all without messing up my shrubs!
Powered by
Whiterail
Disclosure
The reviews displayed may or may not be a complete set. Reviews may be removed if they:
i. Are abusive. An abusive review or comment is one that makes personal attacks, threatens, or harasses others, or uses profanity.
ii. Violate privacy. Reviews that mention specific names of individuals or personal information in a manner that is inappropriate and/or unrelated to the performance of the service rendered are subject to removal.
iii. Are not from a current customer.
iv. Contain material falsehoods.
v. Are deemed inappropriate.
To encourage all feedback, positive or otherwise, an equal incentive for reviews, regardless of rating, may have been provided to the reviewer.
Google reviews provided via APIs https://www.google.com/+/policy/embedded-content.html