Our secure, fenced storage facility is video-monitored 24 hours a day. We also have indoor warehouse storage available for vehicles and/or truck cargo.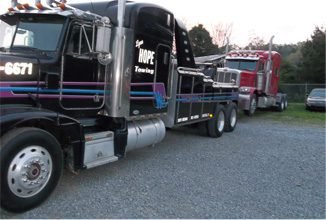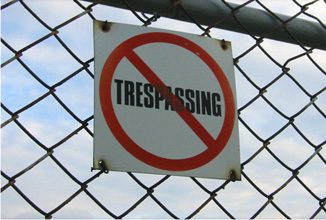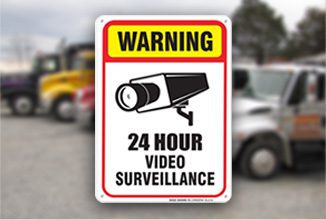 Lynn Hope Customers Tell The Story
At Lynn Hope Towing, our goal is 100% customer satisfaction. We ask each one of our customers for feedback and read every response. Doing so allows us to closely monitor operations while constantly improving the quality of our service.
Please take a moment to read through some of our feedback from the past few days…
Lynn Hope towingReviews
Guardian Towing - Seattle
"
Mohamed was really nice and helpful !! Thank you guys for help me get home safe 😊😊
"
Mohamed was very helpful and was able to help us push the car into our driveway. Will definitely call him again if we ever towing assistance!
"
Everyone was so nice and welcoming.
"
Mohamed came right out and was very professional. Helped with everything and got me back on the road with in minutes. He was one off the best road side mechanics I've ever worked with.
"
Mohamed has been super fast and super helpful with towing my car in accident. Thanks a lot
"
Excellent communication and customer service! Zach was friendly, knowledgeable and so polite. Thank you for making a stressful situation better.
"
Mohamad was great and punctual! Super high spirits especially considering the time of night! Really appreciated it.
"
My driver was Mohamed. He was the best tow truck driver I've ever had. On time, quick worker, and very supportive of my unfortunate situation. He made a bad situation good with empathy and positive attitude.
"
Mohamed is very caring and provided a good service.
"
Mohamid great driver one of the best
"
Mohamed did an amazing job I would totally recommend
"
Muhammad was very friendly and efficient. After waiting for 6 hours for my own roadside assistance to fail me, guardian answered the phone and a wonderful lady was very helpful in sending Muhammad to the rescue.
"
Great experience. Very friendly and understanding driver. I was in an accident and he was very thoughtful to ask and make sure I was ok. He also was very empathetic to my situation.
"
The Tow truck driver, Diante is very knowledgeable and personable. He was a pleasure to work with and I would recommend Diante and guardian towing to everyone
"
Best service I've ever had! Friendly and very accommodating.
"
Maurice was great, came out quickly. Thanks for all the help!
"
Diante came and picked up my car. Provided me all necessary information and ensured I had a ride. I don't like tow companies because it's usually things like accidents but would be glad to use this company again if needed
"
Alejandro provided excellent customer service. He is a good driver.
"
Very fast and professional. Was very helpful and could tell they care about their customers. Highly recommend!
"
Very respectful, professional and very helpful.
"
Very easy communication and a kind worker who towed my car. He was helpful and insightful. Thanks!
"
Diante with Guardian Towing was amazing! He was professional, kind, and made me feel comfortable during a stressful time. He even went out of his way to make sure I got home safely after having my car towed. I would absolutely call Guardian for any future towing needs.
"
So lucky to have been assisted by Mohamed. He was able to get my car out from a very difficult situation with zero damage, even though we all thought that was not possible!
"
They arrived quickly and were very helpful. They even drove my car, with glass shards everywhere, to get it lined up to be towed.
Aug 26, 2023
,
Priscila C.
"
Got my car towed by Diante, best car tow service I've had!
"
Certainly don't want to be in need of a tow truck, but I'm glad i was able to work with guardian. They arrived quickly, every person i interacted with was beyond kind and my driver Deshawn was phenomenal. Kindest person I've met in a stressful situation.
"
The driver wash professional and did good work. I just didn't like the delay and lack of communication.
"
Deshawn did a great job coming to tow my Tesla after the little crash on I-5. He was very friendly and made sure my car got to the yard safely.
"
Abe was so fast and helpful and literally my hero for helping tow our car to the shop. He was very professional and went out of his way to help and make sure I was ok. 10/10 would call these guys again.
"
Great service. Very responsive. Driver was prompt, friendly. Highly recommended.
"
If being stuck on the side of the highway with a flat tire can be a pleasant experience, it's because of drivers like Zak with Guardian Towing. He arrived within the estimated wait time, was quick getting my car hooked up to the tow truck, and was super personable and friendly. Thank you, Zak!
Aug 11, 2023
,
Kristina H.
"
Gentleman who picked up my car was great. Careful and knowledgeable. Quick service too. Might I add they even sent two different drivers to get. What a great company. Would use them again in the future. Thanks guys!
"
Great day service just can't believe getting a tow was cheaper than changing a tire
"
Diante towed my mom and I from Seattle to Lynnwood and he was amazing! Dispatch (Adam) was spot on with arrival time and everyone was really nice. Will be called them again if I need a tow
"
My vehicle was towed with care. The customer service from the tow operator, and the dispatcher was friendly, informative, and great as well.
"
Very prompt and friendly. They towed my car to my house and gave me a ride too. You don't often get that from tow truck services.
"
Fast response. Very professional service.
"
My parked car was hit and badly damaged. Guardian Towing got my car to their facility for safe storage until they can tow it to the shop.
"
Very timely and just handed over the keys and they took care of everything.
"
My car broke down on 509 so I was in a little bit of a panic. My person who took my call was clear a out the process and was able to figure out were I was. The tow truck driver was very kind and courteous.
"
10/10 super quick response time, great communication, great vehicle transportation time!
"
Came quick and helped get photos- above and beyond!
"
I needed my car towed & Guardian was able to get to where I was within 5 minutes. Zak was the driver and went above and beyond taking care of the details at the dealership where we dropped off the car. Zak and the dispatcher made a stressful situation less so.
"
My tow driver Lemzou, went above and beyond with his service provided. I thought it was just a changing my tire issue with my vehicle and it turns out to be a more serious issue. My tow driver was fully prepared to assist and was very knowledgeably on my needs, he also made sure I was ok. Dispatch was extremely helpful, she also walked me through the process of making sure that my vehicle would get to the collision place the next day. Thanks you both for the great service! 🙏❤️
"
Maurice was excellent and efficient at his job. He was also great to chat with and was very explanatory about everything. He made this cruddy situation just a little better.
"
Zak was the best! What started as a very frustrating day ended up feeling fine thanks to Zak's positive attitude.
Powered by
Whiterail
Disclosure
The reviews displayed may or may not be a complete set. Reviews may be removed if they:
i. Are abusive. An abusive review or comment is one that makes personal attacks, threatens, or harasses others, or uses profanity.
ii. Violate privacy. Reviews that mention specific names of individuals or personal information in a manner that is inappropriate and/or unrelated to the performance of the service rendered are subject to removal.
iii. Are not from a current customer.
iv. Contain material falsehoods.
v. Are deemed inappropriate.
To encourage all feedback, positive or otherwise, an equal incentive for reviews, regardless of rating, may have been provided to the reviewer.
Google reviews provided via APIs https://www.google.com/+/policy/embedded-content.html