Our secure, fenced storage facility is video-monitored 24 hours a day. We also have indoor warehouse storage available for vehicles and/or truck cargo.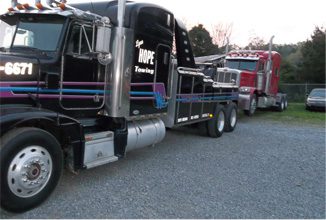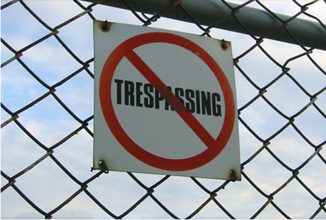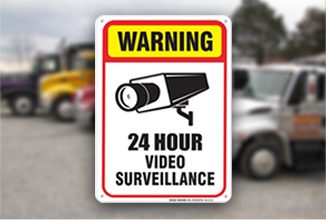 Lynn Hope Customers Tell The Story
At Lynn Hope Towing, our goal is 100% customer satisfaction. We ask each one of our customers for feedback and read every response. Doing so allows us to closely monitor operations while constantly improving the quality of our service.
Please take a moment to read through some of our feedback from the past few days…
Lynn Hope towingReviews
Guardian Towing - Seattle
"
Waleed has been fantastic! Very Professional, and kind. He is taking excellent care of my car. Thank you for being on time!
"
Waleed was very helpful. He showed up promptly and was able to take care of my car. Very happy with his work.
"
Waleed was very helpful!
"
Waleed towed, was on time, good service, delivered on time and to the location I needed. Friendly and personable, and cares about his work! I would recommend if you are in need of his services!
"
Awesome job!!! Mr William handled the situation very professionally and I would highly recommend this service!
Mar 16, 2021,
Sircarrtier
"
Come in time great person! Would love to get a service again. I appreciate Waleed from Guardian Towing!!!!
"
Great service very helpful , Thank you, Waleed
"
Very grateful for Waleed helping me tow my car after it died. He was communicative, gave updates, was on time, made sure he had all of my information correct, and was sunshine and friendly as well. Thank you!!
"
Waleed was extremely helpful. Thank you for the service!
"
William called with a fast ETA, was quick to load our old truck and dropped it exactly where we needed it on our property. He was kind, professional and good at his job. Thanks for your help!
"
Waleed came to my car quickly and has solved my problem efficiently and in a very friendly and professional manner. I recommend Waleed MOST highly. If I ever need another tow job done I will definitely ask for this gentleman's help.
"
Waleed was very friendly and professional. He worked quickly and had my car on his truck and off to the garage in no time at all. Thanks for the help!
"
Waleed driver good service and on time, thank you.
"
Waleed was very prompt and professional. He got my car up on the truck really fast and was even courteous to drop my off with my car at the auto shop. Really appreciate!
"
Kevin did an amazing job with my motorcycle never been more confident that my bike would be handled with complete car. Thank you very much Guardian Towing i will definitely be referring people to use your services.
"
Waleed provided excellent service. Guardian is lucky to have such competent and committed employee. Promote this man!
"
Happy was very helpful and real. He had to deliver the bad news of our car also being broken into while it waited for their arrival. It was in a bad area and our own fault for leaving it. He was professional and the communication was wonderful. He kept me up to speed on his way to the vehicle, arriving at the vehicle and when he was on his way to drop it off. He effortlessly put the very low car in our slanted driveway without damaging any of the after market accessories on our car. Thank you Happy for your...
"
Mr. Waleed was friendly and polite. He even made sure my ride arrived before leaving. Nice man.
Mar 11, 2021,
Khalilullah P.
"
Mr waleed came on time and very helpful and made my day easier. He is an amazing guy with alot of patience and great attitude. Keep up the good work Mr Waleed " Appreciate ur help.
"
Waleed took car of our car faster
"
Waleed was very professional and took great care of my vehicle.
"
Waleed was amazing and made a very stressful day much easier to cope with. He was amazingly good at communicating his process and super nice and personable. Give this dude a raise!
"
Awesome customer service, on time, reliable business with waleed the driver
"
Waleed went above and beyond to try to help with towing my car. Although we weren't able to get it started or towed, every effort was made to try to fix my situation.
"
Waleed was amazing!!! He was on time, respectful and took his time. He was quick and knew just what to do. I had an awesome experience using this tow service.
Mar 9, 2021,
Tonyafoster C.
"
I was in a fender bender today, in Port Orchard. I rear end Ford Explorer, my Jeep Wranglers' front end got hooked underneath the Explorers bumper. GUAUDIANTowing, driver William, was such a help. It was difficult getting the cars unhooked but, he did it with his patience and ingenuity. Thankyou William for being kind and helpful!
"
Waleed did a great job, he called me as soon as my car was dropped off so I knew what was happening.
"
The whole experience with Guardian Tow was easy, fast, and professional! Bradley arrived exactly on time and was very kind and professional. He got me and my car to where we needed to be and even gave me car advice on the way! I highly recommend this company for your towing and roadside assistance needs.
"
I had William help tow my 02 honda civic to the locksmith after I lost my keys.. he was professional and friendly, I would highly reccomend!!
"
William was professional and polite. He helped me to learn more about my car. I would recommend William to anyone.
"
William was very awesome
"
Waleed was the person who helped me out with my flat tire issue, he came in very fast, 20 minutes faster than the ETA showing on my phone. for my towing service, he was nice and knows what he does. he was very careful with my car as well. Thank you!
"
Had a scary blown tire on the freeway in the snow and wasn't sure who to call. Super stressful. Thankfully called Guardian just due to the Yelp reviews and was extremely lucky to Ant show up as a driver. He was super fast, got me sorted and was really nice. Whole ordeal was very fast considering the weather and being on the freeway. Seriously, ask for Ant. May now matter but he's The Man.
"
When my 2006 F250 slid in the snow and hit a pole, William came out to tow my truck. He was very professional and very efficient in getting my truck onto his flat bed and out of the snow. If I ever need a tow again, I will call Guardian Towing!!!!
"
Vehicle involved in a collision. These guys were great. Personable, customer service oriented. My driver was the best. I would certainly call them again!
"
My tow driver William, went above and beyond with his service provided. I thought it was just a battery issue with my vehicle and it turns out to be an expanded issue. My tow driver was fully prepared to assist and was very knowledgeably on my needs and gave great recommendations. Thanks for the great service!
"
Willam was a very professional driver who did an outstanding job, could have have done it any better.
"
White glove service. Multiple touch points to ensure I knew where the car was at all times. Highly recommend.
"
They kept me informed of when they would arrive and were very pleasant.
Jan 13, 2021,
Gabrielle D.
"
Craig from Guardian Towing was so helpful and kind despite having to wait in the rain and work with the Naval Base to get an escort off of federal property. He did everything the correct way and made it effortless and was so kind! Thankful that they were willing to help me out despite the traffic and hiccups with trying to get the car out of the lot.
"
Zak and Ahmed were quick, professional and friendly. Great people.
Jan 11, 2021,
Samantha D.
"
Today Ant really saved the day. My car was parked in a tiny parking garage and I couldn't even get it to the tow truck. He jumped it for me and got it out of there and onto the truck, and even checked the car out for me. He was so friendly, kind, and helpful. I would highly recommend!!!
"
My car had just been crunched by some lady and as I was finishing up filing a claim the tow company called and said the tow truck should arrive in 15 mins. William came to the rescue less than 8 mins later and the first thing he asked me was if I was alright. After making sure I was okay he gave me a quick overview of what would happen next and then said he would meet me where my car was being towed (my roommate came to pick me up cause we are in a pandemic) he was there less than 5 mins after we got there....
"
Great! I kept getting messages from my insurance that I could not ride with the tow truck driver because of Covid-19. I had no one to pick me up and no uber app. The driver allowed me to ride in his cab with a mask on. THANK YOU
"
The tow truck driver's name was Happy and he was very pleasant and professional. His concern for my needs was extremely nice.
"
They came and towed my van (with four flat tires). They gave me a quote, and stuck to it. The gentleman that responded was professional and speedy. Originally they said it might take up to two hours to get to me (it was from my home, not an emergency tow), was here in 30 minutes.
"
Very professional. I live on a steep hill and car in a parking garage. Brian was able to navigate all that and get my car towed. I was. A very tired anxious customer that he dealt with very professional! Thank you Brian
Dec 25, 2020,
Shepherd S.
"
My towing helper, Brian Evans is the name I recall, was absolutely professional, friendly, on time, and of course compassionate to a person in need. And he knows his trade. He's a good person with the essential skills I was counting on!
Powered by
Whiterail
Disclosure
The reviews displayed may or may not be a complete set. Reviews may be removed if they:
i. Are abusive. An abusive review or comment is one that makes personal attacks, threatens, or harasses others, or uses profanity.
ii. Violate privacy. Reviews that mention specific names of individuals or personal information in a manner that is inappropriate and/or unrelated to the performance of the service rendered are subject to removal.
iii. Are not from a current customer.
iv. Contain material falsehoods.
v. Are deemed inappropriate.
To encourage all feedback, positive or otherwise, an equal incentive for reviews, regardless of rating, may have been provided to the reviewer.
Google reviews provided via APIs https://www.google.com/+/policy/embedded-content.html